LinkedIn Company Page Writing & Installation Services
"We are seeing increased revenue, leads, and engagement coming from our LinkedIn company page after retaining Klaxos. They are an impressive professional organization that did a superior job."
~ Dan Marks, Penn Machine, VP Marketing, Railroad Equipment Manufacturing
"We are seeing increased revenue, leads, and engagement coming from our LinkedIn company page after retaining Klaxos. They are an impressive professional organization that did a superior job."
~ Dan Marks, Penn Machine, VP Marketing, Railroad Equipment Manufacturing
Who it is for:
Organizations who want to create sales leads from prospects for services and products and keep clients informed on corporate changes. Target audiences can connect and ask questions to sales staff. LinkedIn Company pages act as a unified core where professionals can stay updated on job postings and message recruiters at your firm.
Who writes it:
You will collaborate with a certified resume writer with deep experience writing impactful LinkedIn company pages and many years of business experience.
Why LinkedIn Company Pages Are Important
Your organization's digital hub is critical to your social media strategy.
SEO-optimized LinkedIn company profile can create more sales leads than expensive websites.
A strong presence can push prospects to your webpages and revenue to your balance sheet.
Lead professional networking conversations that matter.
Increase customer and job applicant education and engagement by using company and employee branded profiles highlighting products, services, and career openings.
Understand, engage, and grow your target audience with detailed metrics.
0-9 Years Experience
Video/Phone Consult,
LinkedIn Profile Writing
and Installation
0-9 Years Experience
Video/Phone Consult,
LinkedIn Profile Writing
and Installation
10+ Years Experience
Video/Phone Consult,
LinkedIn Profile Writing
and Installation
10+ Years Experience
Video/Phone Consult,
LinkedIn Profile Writing
and Installation
Video/Phone Consult,
LinkedIn Profile & Company Page Writing
and Installation
Video/Phone Consult,
LinkedIn Profile & Company Page Writing
and Installation
James Neill
The best career investment I ever made. I have a lot more inbound sales leads due to people in my industry finding me via my keyword optimized LinkedIn profile. They turned my profile into a sales web page. A great idea. I recommend them. - 2/08/2023
Lucette Hamelink
They helped increase sales leads to our business. We hired them to train our sales team on "social selling" that is B2B tech sales. They did a great job optimizing our profiles and teaching us LinkedIn based lead generation. Sales are up!! - 12/04/2022
Veronica G
The team has a deep understanding of how to leverage LinkedIn, and digital social selling. Their advice would be valuable to any executive who wants to amplify their visibility on LinkedIn. They provided fresh thinking and made an impact. I recommend them. - 7/14/2020

Robert Combest
Sales, FinTech Klaxos writing of optimized LinkedIn company page and personal profiles grew sales leads for our FinTech application. LinkedIn is our best channel for sales, so their social selling consultation helped a lot. - 1/16/2020
John W00DY
CEO, Cybersecurity Sales leads and traffic to our website have increased significantly since they keyword-optimized my profile and our LinkedIn company page. I did not realize the enormous impact it can have on B2B demand generation. Use them! A no-brainer! - 11/01/2017
Why Klaxos Company Page Service Works!
We write and install company pages that improve company visibility in LinkedIn and Google search results.
We pioneered LinkedIn Company and Showcase Page optimization in 2009 and remain top-rated leaders today.
Our pages are written by a small internal, certified team writing together since 2012, not outsourced to freelancers overseas.
Our writing is done by former business leaders and job recruiters, not freelance writers with zero industry experience.
We write personalized, custom, impactful stories, unlike others that rely on templates.
We have been featured on ABC TV and other prominent media.
We have helped over 5,000 clients representing 100 occupations from 30 countries.
We have earned hundreds of five-star testimonials you can trust and an A+ rating by the Better Business Bureau.
Most of our new clients were referred by past clients.
"Recruiting hospitality talent demands a strong presence on LinkedIn. Using our LinkedIn company page as the hub, we leverage the power of our employees' digital voices. Klaxos did a great job writing our company and employees' profiles."
~ Steve, CEO
How To Create A LinkedIn Business Profile That Generates Sales Leads
Create several cover designs to reflect each of your services, issues, or events, just like your website homepage.
Create image banners that display the strength of your team and business.
Don't allow the Services and Product areas to be empty. You wouldn't leave your website homepage blank.
Ask your customers for recommendations. Share them on your company website.
Ensure updates tell the reader something important, relevant, and previously unknown. That is how it can go viral.
Publish updates that stimulate your customers to learn more, not about how cool your organization is.
Include images in every post. Photos are what draw people to dig deeper. "A picture is worth a thousand words."
Ask your staff to like and share posts with their colleagues. It will increase the number of people following your business.
Post promptly consistent with the size of your organization, but at least once per week.
Monitor analytics, comments, and demographics in the free data package provided.
Add a poll, sponsored update, or a targeted advertising campaign towards LinkedIn users who will be receptive to your product, services, or cause.
Post jobs to your company page and share them with your LinkedIn contacts. We have seen organizations save thousands of dollars on recruitment costs.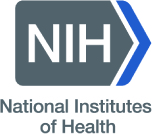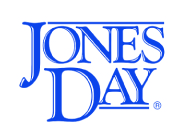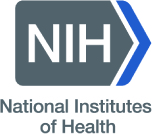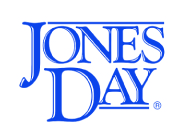 Our Top-Rated LinkedIn Company Page Writing Service Includes:
Company name SEO optimized.
An overview is written to reflect your products/services.
Background image and logo (you create) installed.
Showcase pages written for specific products-services.
Written and installed by an in-house team who knows your industry.
Product and service details. Call-to-action written.
Website links, contact info, and location added.
Showcase sub-pages images added (optional).
Optimized to increase visibility in Google and LinkedIn.
20 keywords that reflect your products/services.
2-4 day delivery. Free revisions.
Proofread grammar, spelling, and readability.
LinkedIn Company Page Example: HubSpot
LinkedIn Company Page Example: IBM
Steve Degenaro
Sales, Siemens
When I wanted to move to a new position, I knew it was time to refresh my resume and LinkedIn online brand. Klaxos was an easy and professional way to get it done. I gave my information, and the team did the rest. I didn't even have anything to edit.
- 4/02/2022
Maurice Haughton
Homeland Security
My hiring at TikTok was a direct result of Klaxos work. They were recommended by a co-worker and i saw all the positive client feedback and results from recruiters. They wrote a top-notch resume and LinkedIn profile that described my skills, experience, and accomplishments in a way I never could put...
read more
- 6/20/2022
Mike Murphy
I was both amazed and impressed with the prompt and flexible service I received while setting up a professional Linkedin account. The team asked for feedback and responded in a professional manner.
- 11/04/2020
What is a LinkedIn Showcase Page?
LinkedIn Showcase Pages are sub-page extensions to a LinkedIn Company/Business Page.
Highlight your unique products, services, business units, or initiatives.
Post unique, niche content designed to reach distinctive audiences.
Showcase page writing, optimization, and installation are included in our Company Page service.