Struggle to write about your career?
We know what works with job recruiters.
Transform your skills and accomplishments into increased visibility and interviews.
Since 2009, Our LinkedIn® profile and resume writing services have enabled 5,000+ professionals in 30+ countries and 200+ industries to achieve more interviews.
Professionals know that LinkedIn is top place job recruiters look to acquire talent. But with 560 million profiles on LinkedIn, how are recruiters going to find you? Does filtering software leave you frustrated on how to break through to a human?
Our LinkedIn® Library (image below and video above) empowers you to advance your career by using all the tools our certified, expert writers use to write your resume and profile.
Our LinkedIn® Library is a searchable collection containing thousands of the best professional profiles and resumes written by our internal team. Each reflects the best practices recommended by the Society for Human Resource Management (SHRM).
Sort by industry, skill, function, level, certification, employer and even country with unlimited downloads.
If you are not the do-it-yourself type, have one of our professionals write your resume and profile for you.
Search our LinkedIn® Library of the most impactful profiles and resumes to write your own.
Access to the LinkedIn® Library unlocks these powerful career tools.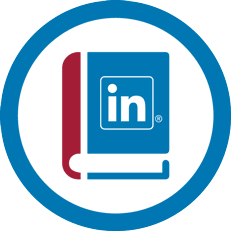 LinkedIn Library
Search and download thousands of great resumes and LinkedIn® profiles, all written by the Klaxos team.
Word Templates
Microsoft Word templates to write your own professional resume, early-career resume, student resume, or cover letter. Learn how to write a great cover letter.
Concise guides that enable you to write an impactful job scope, accomplishments, and summary text using action verbs. A job search plan and social selling guides.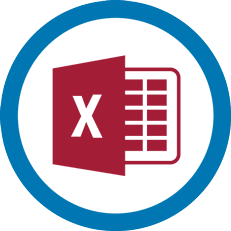 Top LinkedIn Skills
View, search, and sort a spreadsheet of the most popular hard and soft skills on LinkedIn. Add the relevant skills to your profile and resume.
Infographics
Illustrated guides on how to create a resume and LinkedIn profile that can increase visibility. Plus interviewing tips and advice on how to beat applicant tracking system software.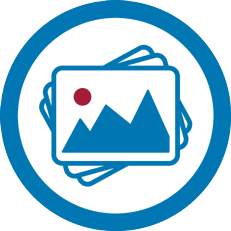 Pick from hundreds of background/wallpaper images sized for LinkedIn personal profiles.
We write 5-Star rated LinkedIn profiles and resume for any industry.
Executive
Executives, principals, managing partners and C-level.
Professional
Analysts, managers, directors, engineers, attorneys, consultants or other professionals with five or more years of experience.
Student/Early Career
Students, recent graduates and professionals with less than five years of experience.
Career Change
Transitioning to a new industry, skill, function or career field.
Military Transition to Civilian
Service members from the Army, Navy, Air Force, Marines and all other branches transitioning to the civilian workforce.
Curriculum Vitae (CV)
Two-page CV's for academic, medical, scientific and research careers that detail education, publications and other achievements.
Easy, fast and impactful.
Proven Process with 5,000+ Clients
Quick and easy questionnaire.
In-house, certified, experienced writers within the USA.
We invented the LinkedIn and resume search engine optimization.
Free revisions.
Increased Visibility and Interviews
We know what works with job recruiters.
We include a 60-day interview guarantee.
Control your digital reputation and personal brand.
Job seekers and sales teams.
Quantifiable Results
Use LinkedIn's metrics to track views of your profile.
More job interviews.
Hundreds of client testimonials on our examples webpage.
Yelp, Google, and Better Business 5 Stars rating.
Karl and Carolyn were great...both in the quality of their work and their quick turnaround. The one thing that I felt was a key advantage... read moreKarl and Carolyn were great...both in the quality of their work and their quick turnaround. The one thing that I felt was a key advantage of their services versus others was the 'holistic;' approach they took to completely revamping my job search 'tool kit' where they not only rewrote my resume to ensure maximum visibility but also my LinkedIn presence and cover letter.Thank you guys..!! read less
Great writing, insights, and customer service, and a helpful team of resume professionals. They not only transformed my resume but engineered it to be SEO... read moreGreat writing, insights, and customer service, and a helpful team of resume professionals. They not only transformed my resume but engineered it to be SEO and ATS-friendly. It is unbelievable how important having an optimized resume is with relevant keywords during your job search. I received twice the amount of response from recruiters had I gone about the search on my own. Kudos to the Linkedin profile and resume writing team. read less