Why Choose Klaxos and Frequently Asked Questions FAQ
After several decades of managing multimillion-dollar businesses, recruiting and leading teams, and growing revenue, I founded Klaxos in 2009 to help solve the frustration I saw colleagues endure when their skills, experiences, and accomplishments went unnoticed by job recruiters.
I wanted to help people escape the metaphorical "black hole" of job hunting. The place where resumes enter but never leave because the applicant tracking software (ATS) blocked them from moving forward, leaving quality candidates without an interview or an explanation.
In 2009, LinkedIn had become the top sourcing tool used by recruiters searching for job candidates. LinkedIn was also emerging as the primary marketplace buyers of B2B products and professional services searched for vendors. Just as organizations strive to have their business website rank on page one of Google, I predicted in 2009 that individual professionals would need to have their job duties, skills, and accomplishments rank at the top of LinkedIn, Google, and ATS search results.
Whom you trust to write your career story is a critically important decision. Please read why we are better and frequently asked questions. Contact us if you have additional questions.
~ Christian, Founder and President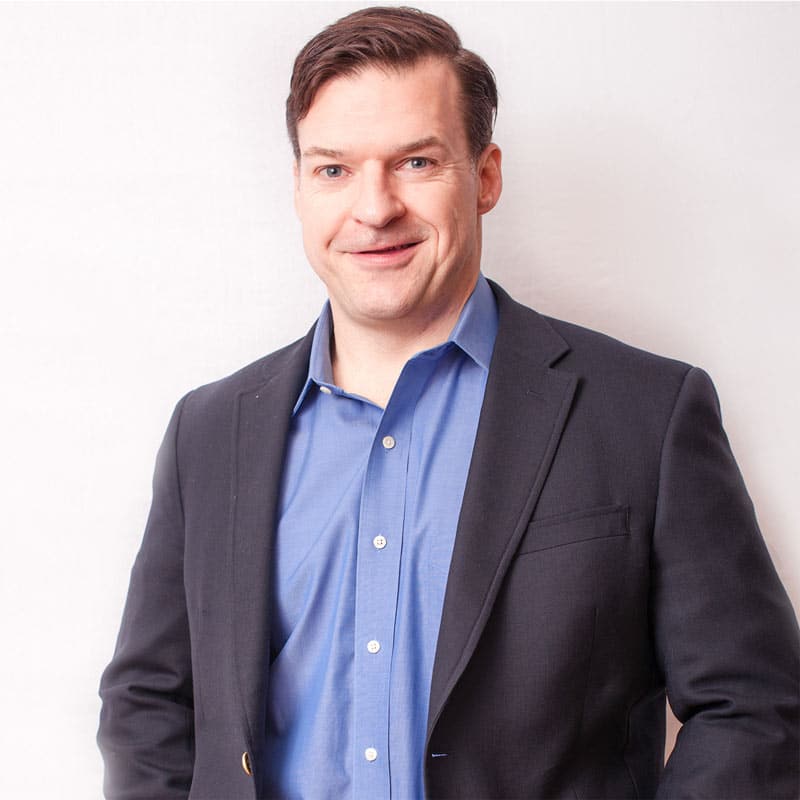 Verifiable details about company and staff experience with continued operations since 2009.

Global experience built from 5,000+ clients representing 100+ occupations and 30+ countries.

Our fees are similar to paying an accountant, attorney, or professional service consultant. The most important investment you will make in life is in yourself.

Resumes and LinkedIn written by former Fortune 100 business hiring executives and Fortune 50 job recruiters.

C-level, VP, and director-level are 65% of our clients.

A small internal team writing together since 2012.

Customized, personalized research and writing that defines your career story.

Typically, two accredited writers work on each project.

Experience across a broad range of functions and industries.

ATS: Proven layout and skill keywords to get past resume parsing and filtering technology.

Keyword optimization that is detailed, function, and industry-specific.

Certified Professional Resume Writer (CPRW) by the PARW, the leading and most rigorous resume accreditation organization.

Proven results with clients obtaining high-level employment at major organizations.

LinkedIn profile installed. We are the ONLY service that installs.

LinkedIn settings are optimized to increase visibility.

Pioneered LinkedIn profile optimization for job searches and sales leads in 2009.

Video, phone, or email communication.

Up to three revisions.

60-day interview guarantee.

For resume and LinkedIn writing services, sixty days of access time.

Advisor to Korn Ferry, Spencer Stuart, LinkedIn, and featured on ABC TV, WSJ, Forbes, and Huffington Post.

Hundreds of verifiable five-star testimonials from executives and professionals you can trust.

Past clients or executive search recruiters referred 55% of our new clients. A+ Better Business Bureau rating.
Other Resume/LinkedIn Writers
Ambiguous information about what, if any, humans work there.

Freelance writer network with high turnover and no training.

If you pay a company $99 to $299, their freelance writer is paid $40. Your ability to earn a salary requires an investment larger than $40.

Zero real-world business unit leadership, hiring, and recruiting experience.

Focused on entry-level.

Freelance writers located overseas. There is no understanding of their skills or if they are human or automated bots.

Canned resume or profile text, copied and pasted from a template with near-zero customization.

The writer works overseas and alone.

Limited industry experience.

ATS scanning algorithms cannot read and import resumes that contain logos, pictures, symbols, tables, fancy fonts, headers, footers, colors, and shadings. Resumes with these features are more likely to rank at the bottom as they cannot be scanned.

Generic buzzword list.

Claims of being triple-certified from ambiguous, unknown, and likely fake organizations.

Ambiguous claims of being top rated or featured in a blog article.

No installation. Only Word document list of keywords.

None.

View LinkedIn as an extra fee and not a core part of a career.

Email communication only.

1-2 revisions.

No warranty or guarantee backs up their work. Their email-only support is unresponsive when you inevitably have a concern.

Other services only provide 14-30 days of access time for resume writing services.

No affiliations with premium, trusted, and influential career brands.

No verifiable client reviews from sources that let you see the real person who posted it, such as LinkedIn, Google, and Yelp.

Numerous grievances filed with the Better Business Bureau BBB or scamguard.
We can write it for you, or you can do (write) it yourself (DIY) using our templates, guides, and tools.
FAQ - Frequently Asked Questions
Can I purchase your services as a gift for a student, coworker, or outplacement for a departing employee?
Yes, our services are perfect for a college student nearing graduation, outplacement resume writing for employees during a layoff, colleagues conducting a job search, military service member transitioning to a civilian business, or business sales leads. Learn how to give as a gift.
Do you outsource your writing to freelancers overseas?
NO. Unlike other resume writing mills, we do NOT send our client's work to a network of freelance writers overseas and hope they do a good job. Our work is written by a small, internal, certified team writing and learning together since 2012 within the U.S. We leverage our shared experiences into career success for our clients. This continuity, combined with our industry experience, enables us to write high-quality work customized to your experience, skills, accomplishments, and goals.
What are the qualifications of your writers?
Our resumes and LinkedIn profiles are written by former Fortune 100 business hiring executives and Fortune 50 job recruiters.
In prior work experiences, we have led teams at AOL, Aetna, PepsiCo, Kraft-Heinz, Sodexo, US Bank, the National Association of Manufacturers, Wells Fargo, UPMC, Epic Medical Records, Booz Allen, Edelman, and other professional organizations. We have a combined 100+ years of career-oriented business writing experience. You will not find our breadth and depth of business, writing, recruiting, search engine optimization, and digital media experience with any other career writing service.
We are small by choice, an internal team working and learning together every day to leverage our shared experiences into career success for our clients. We are certified by the Professional Association of Resume Writers. Our in-house professional resume and Linkedin profile writers have enabled 5,000+ professionals in 30+ countries and 100+ occupations/industries to achieve more interviews.
Which industries or skill functions do your writers have experience?
Our work is written by former Fortune 100 business executives and Fortune 50 job recruiters. We write for every function, from accounting to zookeeper and everything in between. Our 5,000+ clients work in c-level/senior executive, technology, telecommunications, finance, sales, sales operations, marketing, media, health care, big data analysis/visualization, project management, program management, nonprofit, government, education, training, and many other functions. We are well-informed in current business best practices and can convert your skills from your current industry to a new industry.
Our internal writing team has written 5,000+ profiles and resumes representing 100 occupations from 30 countries, including military-to-civilian transition, college students, and early career recent graduates. Review numerous resume and LinkedIn profile examples of our clients, so you know what to expect.
How long is the writing process?
It typically takes 5 business days for the resume, LinkedIn profile, and cover letter to be completed.
Completion time depends on fast you give us feedback and approvals.
We can deliver the project within two business days if you pay a rush fee.
Will this require a lot of work by me?
No, after 5,000+ happy clients we have a deep understanding of what to write and our process is designed to minimize your time commitment. However, this is an interactive process. You are the only person with specific knowledge about your experiences, skills, accomplishments, and goals. We provide multiple ways to transmit that information, including electronically or via consultation. Providing rough but comprehensive information in the initial stage will help the future stages go faster.
What is discussed during the phone or video document review session?
The document review session (via phone, Zoom, or Google Meet) occurs after you submitted your information, and before we start writing. During the interview, we will review your old resume, and other materials to learn more about your skills, accomplishments, experience, and goals. The goal is to ensure we have enough information to start your project. We provide advice about best practices for professional/executive resume writing, LinkedIn, a job search, working with job recruiters, and answer your questions.
What do job recruiters think of your resume layout?
Our resume layout is what job recruiters are expecting to see.
Each resume or Linkedin is customized for your career stage, from student to CEO
Our proprietary design follows the guidelines of the Society for Human Resource Management, the Professional Association of Resume Writers, and the Association of Executive Recruiting.
The science behind our layout is intended to increase your ranking with resume scanning technology and human eyes selecting candidates for interviews.
Klaxos combines your job scope, accomplishments, and hard and soft skills, with action verbs to help create a higher-grade level of readability and thus rate higher in scanning algorithms.
Tips: Klaxos uses Calibri font, a narrow sans-serif typeface, like Arial/Helvetica, thereby allowing more text characters per line. When read by a recruiter, the phrase "self-directed and driven" increases the likelihood of them calling that applicant for an interview by 23%.
Why is your resume layout more successful than those with fancy styling?
Applicant tracking software (ATS) contains an algorithm that scans, ranks, and parses your submitted resume. Then, a human will evaluate the top 5%-10% of applications based on the ranking assigned by the ATS. Algorithms cannot parse (import) resumes that contain fancy designs like logos, pictures, symbols, tables, fancy fonts, headers, footers, colors, and shadings. Resumes with these features are more likely to rank at the bottom as they are not able to be scanned. 70% of recruiters read resumes on their mobile phone, fancy formatting makes the resume distorted and impossible to read. The layout of our resume is designed to be more likely to pass ATS filters and onto being seen by a human. Resumes with unknown headings like Affiliations, Publications, or Memberships may cause the ATS to reject a resume. Although parsing algorithms can read a PDF, it is better to submit your resume in Microsoft Word. Similar scanning technology is used by the LinkedIn search. Learn more about how Applicant Tracking Systems filter and reject resumes.
How do you customize your writing for different career levels?
Each of the resumes we write is customized, from student to CEO. The process and components in each group are the same; however, our writing approach for each seniority level, whether managing people, P&L, etc., has different content and writer's expertise. We write specialized text based on each client's unique skills, experiences, accomplishments, and goals.
Do you take clients from outside the United States?
Of our 5,000+ clients, 30% are located outside the U.S., from Australia to the United Arab Emirates. We have written resumes and Linkedin profiles for clients from Europe, Australia, Africa, Canada, South America, and all over the globe. We can help clients who are searching for employment within their own country or searching internationally. We have assisted clients seeking employment inside the U.S.
What do your clients say about your work?
What discounts and payment options do you have?
You can save 7% on We Write It services by paying without a credit card. Send the reduced amount via
Zelle, send the discounted amount to [email protected]
Venmo, send to @Klaxos (select the option without a fee)
Cash App, send to $Klaxos
ACH transfer, wire transfers, Western Union, and Bitcoin
You can pay with a Visa, Master Card or Discover credit, or debit card without receiving a discount. Some packages provide a pay partial now and the balance at a later date.
Do you write federal government resumes?
In May 2010, the government started converting federal hiring to be more like the private sector. Part of the change was to agree to take business/private sector/industry style resumes if they included the requirements of the federal job posting. It also eliminated Knowledge, Skills, and Abilities KSAs from the initial application. For the previously described federal USAJOBS situations, our business-style resume writing, with a maximum of two pages, focusing on accomplishments, skills, and bullets for easy scanning by humans and ATS technology is a great fit.
However, there are still offices that require the old federal government style resume, usually 4 to 8 pages long, written in paragraph (not bullets) format, and list comprehensive details of every employment position focusing on responsibilities and duties and less on outcome and achievements. We do NOT write those types of federal resumes.
How does the 60-day interview guarantee work?
Not only do we professionally write your resume and LinkedIn, but we also want to make sure it gets results. Klaxos guarantees that if you are not receiving more job interviews within sixty days of receiving your final copy, we will rewrite your resume or Linkedin profile again one time free of charge. You must notify us in writing within one hundred eighty days of receiving your final copy. Only resume and LinkedIn writing services are eligible for our guarantee. Other services such as but not limited to Cover Letters, Career Toolkit (formerly Linkedin Library), Recruiter Connect, Resume Distribution, LinkedIn Network Builder, and consulting services are not eligible for our guarantee.
How do I cancel my membership of your Career Toolkit service?
Klaxos is NOT affiliated with LinkedIn.com and cannot help you with LinkedIn.com related billing, password, or other questions. To cancel your membership of our Career Toolkit™ (formerly branded LinkedIn Library) service, sign in to your account and click "cancel" on the left side in the Memberships area.
Are you affiliated with LinkedIn®?
No. Although LinkedIn® has asked us for our advice on new products and features, Klaxos is an independent profile, resume and marketing service. We do not have a relationship, affiliation, sponsorship, or endorsement by LinkedIn® headquartered in Sunnyvale, CA or its parent Microsoft Corporation. No content on this website or any of our services has been authorized by or represents the views or opinions of LinkedIn personnel. LinkedIn®, the LinkedIn logo, the IN logo and InMail are registered trademarks of LinkedIn and its affiliates in the United States and/or other countries.
What does the Klaxos name represent?
The Klaxos brand is inspired by the Klaxon, a horn that combines electronics and mechanics to make a loud, recognizable noise alerting people of critical information. Similarly, Klaxos combines excellent writing, digital technology, and human intelligence to enable personal and organizational brands to make intelligent, relevant digital noise that overwhelms competitive clatter. While our LLC name continues to be LinkedIn Profile and Resume Writing Service, on June 8, 2018, we added Klaxos as a doing business name.