Corporate Outplacement | Severance & Employment Services | Resume and LinkedIn Writers
Klaxos transitions employee mindset from anxiety about job cuts, layoffs, furloughs, dismissals, or reductions-in-force (RIF) to optimism about future opportunities.
Klaxos transitions employee mindset from anxiety about job cuts, layoffs, furloughs, dismissals, or reductions-in-force (RIF) to optimism about future opportunities.
Organizations that trust Klaxos to help their executives and professionals with career transition into new jobs.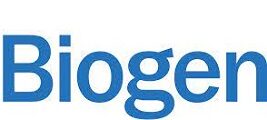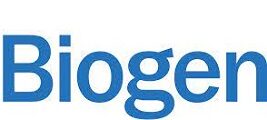 Klaxos outplacement has helped small businesses, nonprofits, associations, and mid/large corporations by providing employment services as the core of their severance package.
Career transition discovery consultation.
Resume writing for all functions and levels (early, professional, c-level).
LinkedIn profile writing and installation.
Cover letter writing.
Resume distribution to job recruiters.
LinkedIn network building.
Job search and interview training.
Career advancing e-guides and tools.
Your workforce can begin their career transition immediately with our career outplacement resume writing services. Within one week, they can interview for new positions with a new professionally written resume, LinkedIn profile, and cover letter that follows SHRM best practices. We are among the best outplacement services based in Washington DC, Northern Virginia, and Baltimore.
Klaxos will help outgoing associates switch to a new career by communicating their unique job duties, skills, and accomplishments.
We can reduce your liability and severance costs.
Contact us today for a detailed price quote tailored to your needs.
Bronze
Resume Writing Only
$699 Early Career
$999 Professional
$1,199 Executive Level
Silver
Video/Phone Consult Resume, LinkedIn, and
Cover Letter Writing.
$999 Early Career
$1,299 Professional
$1,499 Executive Level
Gold
Video/Phone Consult,
Resume, LinkedIn, and Cover Letter Writing.
Recruiter Connect (RC)
$1,999 Early Career
$2,299 Professional
$2,499 Executive Level
Contact us today for a detailed price quote tailored to your needs.
Our Writing Process
1 Optional Free Q&A Call
Most clients start by selecting a service. If you have questions not covered in our FAQ, we can learn more about your background, goals, and questions via a phone or video call.
2 Document Submission
After selecting a writing (non-DIY) service, a receipt will automatically be emailed to you with instructions on uploading your old resume, job descriptions, webpages, or other information you want us to review. If you do not have an old resume, it's not a problem. Providing rough but comprehensive information at this stage will help the future steps go faster. Then schedule the phone or video skills and goals interview with your writer via our calendar webpage.
3 Writer Match
We match you with a writer who knows your function, industry, and level.
4 Skills & Goals Interview
We lead an ~60-minute phone or video interview with you to review the information you submitted. We will define your career story and personal value proposition by uncovering your skills, accomplishments, goals, and what makes you unique. We will develop a plan to solve work history gaps and other challenges.
5 Research, Writing, & Delivery
Our internal team researches and writes for a few days. You will receive your custom resume or LinkedIn profile tailored to your goals within 3 to 4 business days. Revisions, if needed, will be delivered within two business days.
6 Cover Letter, LinkedIn Installation, Recruiter Connect
If you purchase services such as a cover letter, LinkedIn profile, or recruiter connect, we will begin working on them after completing your resume. 98% of our clients prefer us to install their new profile (if purchased) within their LinkedIn account. Alternatively, we can email you the profile in Microsoft Word for you to self-install.
Why Klaxos Is The Better Option
Our resumes and LinkedIn profiles are written by a small internal, certified team writing together since 2012, not outsourced to freelancers overseas.
Our writing is done by former business leaders and job recruiters, not freelance writers with zero industry experience.
We write personalized, custom, impactful career stories, unlike others that rely on templates.
We have worked with leading job recruiters to screen, interview, and hire professionals. We know what works!
We pioneered LinkedIn profile optimization for job searches and sales leads in 2009.
We have been featured on ABC TV and other prominent media.
Our process has proven results.
We have helped over 5,000 clients representing 100 occupations from 30 countries land jobs at top organizations.
We have earned hundreds of five-star testimonials you can trust and an A+ rating by the Better Business Bureau.
Most of our new clients were referred by past clients. Learn more about how we are better.
FAQ - Frequently Asked Questions
Can I purchase your services as a gift for a student, coworker, or outplacement for a departing employee?
Yes, our services are perfect for a college student nearing graduation, outplacement resume writing for employees during a layoff, colleagues conducting a job search, military service member transitioning to a civilian business, or business sales leads. Learn how to give as a gift.
Do you outsource your writing to freelancers overseas?
NO. Unlike other resume writing mills, we do NOT send our client's work to a network of freelance writers overseas and hope they do a good job. Our work is written by a small, internal, certified team writing and learning together since 2012 within the U.S. We leverage our shared experiences into career success for our clients. This continuity, combined with our industry experience, enables us to write high-quality work customized to your experience, skills, accomplishments, and goals.
What are the qualifications of your writers?
Our resumes and LinkedIn profiles are written by former Fortune 100 business hiring executives and Fortune 50 job recruiters.
In prior work experiences, we have led teams at AOL, Aetna, PepsiCo, Kraft-Heinz, Sodexo, US Bank, the National Association of Manufacturers, Wells Fargo, UPMC, Epic Medical Records, Booz Allen, Edelman, and other professional organizations. We have a combined 100+ years of career-oriented business writing experience. You will not find our breadth and depth of business, writing, recruiting, search engine optimization, and digital media experience with any other career writing service.
We are small by choice, an internal team working and learning together every day to leverage our shared experiences into career success for our clients. We are certified by the Professional Association of Resume Writers. Our in-house professional resume and Linkedin profile writers have enabled 5,000+ professionals in 30+ countries and 100+ occupations/industries to achieve more interviews.
Which industries or skill functions do your writers have experience?
Our work is written by former Fortune 100 business executives and Fortune 50 job recruiters. We write for every function, from accounting to zookeeper and everything in between. Our 5,000+ clients work in c-level/senior executive, technology, telecommunications, finance, sales, sales operations, marketing, media, health care, big data analysis/visualization, project management, program management, nonprofit, government, education, training, and many other functions. We are well-informed in current business best practices and can convert your skills from your current industry to a new industry.
Our internal writing team has written 5,000+ profiles and resumes representing 100 occupations from 30 countries, including military-to-civilian transition, college students, and early career recent graduates. Review numerous resume and LinkedIn profile examples of our clients, so you know what to expect.
How long is the writing process?
It typically takes 5 business days for the resume, LinkedIn profile, and cover letter to be completed.
Completion time depends on fast you give us feedback and approvals.
We can deliver the project within two business days if you pay a rush fee.
Will this require a lot of work by me?
No, after 5,000+ happy clients we have a deep understanding of what to write and our process is designed to minimize your time commitment. However, this is an interactive process. You are the only person with specific knowledge about your experiences, skills, accomplishments, and goals. We provide multiple ways to transmit that information, including electronically or via consultation. Providing rough but comprehensive information in the initial stage will help the future stages go faster.
What is discussed during the phone or video document review session?
The document review session (via phone, Zoom, or Google Meet) occurs after you submitted your information, and before we start writing. During the interview, we will review your old resume, and other materials to learn more about your skills, accomplishments, experience, and goals. The goal is to ensure we have enough information to start your project. We provide advice about best practices for professional/executive resume writing, LinkedIn, a job search, working with job recruiters, and answer your questions.
What do job recruiters think of your resume layout?
Our resume layout is what job recruiters are expecting to see.
Each resume or Linkedin is customized for your career stage, from student to CEO
Our proprietary design follows the guidelines of the Society for Human Resource Management, the Professional Association of Resume Writers, and the Association of Executive Recruiting.
The science behind our layout is intended to increase your ranking with resume scanning technology and human eyes selecting candidates for interviews.
Klaxos combines your job scope, accomplishments, and hard and soft skills, with action verbs to help create a higher-grade level of readability and thus rate higher in scanning algorithms.
Tips: Klaxos uses Calibri font, a narrow sans-serif typeface, like Arial/Helvetica, thereby allowing more text characters per line. When read by a recruiter, the phrase "self-directed and driven" increases the likelihood of them calling that applicant for an interview by 23%.
Why is your resume layout more successful than those with fancy styling?
Applicant tracking software (ATS) contains an algorithm that scans, ranks, and parses your submitted resume. Then, a human will evaluate the top 5%-10% of applications based on the ranking assigned by the ATS. Algorithms cannot parse (import) resumes that contain fancy designs like logos, pictures, symbols, tables, fancy fonts, headers, footers, colors, and shadings. Resumes with these features are more likely to rank at the bottom as they are not able to be scanned. 70% of recruiters read resumes on their mobile phone, fancy formatting makes the resume distorted and impossible to read. The layout of our resume is designed to be more likely to pass ATS filters and onto being seen by a human. Resumes with unknown headings like Affiliations, Publications, or Memberships may cause the ATS to reject a resume. Although parsing algorithms can read a PDF, it is better to submit your resume in Microsoft Word. Similar scanning technology is used by the LinkedIn search. Learn more about how Applicant Tracking Systems filter and reject resumes.
How do you customize your writing for different career levels?
Each of the resumes we write is customized, from student to CEO. The process and components in each group are the same; however, our writing approach for each seniority level, whether managing people, P&L, etc., has different content and writer's expertise. We write specialized text based on each client's unique skills, experiences, accomplishments, and goals.
Do you take clients from outside the United States?
Of our 5,000+ clients, 30% are located outside the U.S., from Australia to the United Arab Emirates. We have written resumes and Linkedin profiles for clients from Europe, Australia, Africa, Canada, South America, and all over the globe. We can help clients who are searching for employment within their own country or searching internationally. We have assisted clients seeking employment inside the U.S.
What do your clients say about your work?
What discounts and payment options do you have?
You can save 7% on We Write It services by paying without a credit card. Send the reduced amount via
Zelle, send the discounted amount to [email protected]
Venmo, send to @Klaxos (select the option without a fee)
Cash App, send to $Klaxos
ACH transfer, wire transfers, Western Union, and Bitcoin
You can pay with a Visa, Master Card or Discover credit, or debit card without receiving a discount. Some packages provide a pay partial now and the balance at a later date.
Do you write federal government resumes?
In May 2010, the government started converting federal hiring to be more like the private sector. Part of the change was to agree to take business/private sector/industry style resumes if they included the requirements of the federal job posting. It also eliminated Knowledge, Skills, and Abilities KSAs from the initial application. For the previously described federal USAJOBS situations, our business-style resume writing, with a maximum of two pages, focusing on accomplishments, skills, and bullets for easy scanning by humans and ATS technology is a great fit.
However, there are still offices that require the old federal government style resume, usually 4 to 8 pages long, written in paragraph (not bullets) format, and list comprehensive details of every employment position focusing on responsibilities and duties and less on outcome and achievements. We do NOT write those types of federal resumes.
How does the 60-day interview guarantee work?
Not only do we professionally write your resume and LinkedIn, but we also want to make sure it gets results. Klaxos guarantees that if you are not receiving more job interviews within sixty days of receiving your final copy, we will rewrite your resume or Linkedin profile again one time free of charge. You must notify us in writing within one hundred eighty days of receiving your final copy. Only resume and LinkedIn writing services are eligible for our guarantee. Other services such as but not limited to Cover Letters, Career Toolkit (formerly Linkedin Library), Recruiter Connect, Resume Distribution, LinkedIn Network Builder, and consulting services are not eligible for our guarantee.
How do I cancel my membership of your Career Toolkit service?
Klaxos is NOT affiliated with LinkedIn.com and cannot help you with LinkedIn.com related billing, password, or other questions. To cancel your membership of our Career Toolkit™ (formerly branded LinkedIn Library) service, sign in to your account and click "cancel" on the left side in the Memberships area.
Are you affiliated with LinkedIn®?
No. Although LinkedIn® has asked us for our advice on new products and features, Klaxos is an independent profile, resume and marketing service. We do not have a relationship, affiliation, sponsorship, or endorsement by LinkedIn® headquartered in Sunnyvale, CA or its parent Microsoft Corporation. No content on this website or any of our services has been authorized by or represents the views or opinions of LinkedIn personnel. LinkedIn®, the LinkedIn logo, the IN logo and InMail are registered trademarks of LinkedIn and its affiliates in the United States and/or other countries.
What does the Klaxos name represent?
The Klaxos brand is inspired by the Klaxon, a horn that combines electronics and mechanics to make a loud, recognizable noise alerting people of critical information. Similarly, Klaxos combines excellent writing, digital technology, and human intelligence to enable personal and organizational brands to make intelligent, relevant digital noise that overwhelms competitive clatter. While our LLC name continues to be LinkedIn Profile and Resume Writing Service, on June 8, 2018, we added Klaxos as a doing business name. 
Is your organization announcing job cuts, layoffs, furloughs, or reductions in force (RIF)?
Executives researched say their past outplacement company was a misuse of money and time because:
Outdated transition services only groom the person to interview for their last job, not the next one.
Freelance, entry-level writers cannot relate to experienced executives.
They have no recognized processes to connect executives to potential employers and executive search firms.
They require job seekers to lead the effort by listening to templated videos that can be easily found on YouTube for free.
Klaxos delivers the opposite of the above. Unlike other executive outplacement services that offer career transition services through templates, webinars, and videos, Klaxos gives a custom, personal experience with compassion and optimism provided by a caring and knowledgeable human.
Move Past Filtering Software With a Modern Resume Written for Human Job Recruiters and Algorithms.
You invest a lot in your resume. Hiring managers don't. They rely on Applicant Tracking Systems (ATS) algorithms to filter, reject, and parse the approximately 250 job applications received for each opening.
Resumes with the most relevant skill keywords, accomplishments, higher-grade level of readability, and easy-to-scan layout will score better on ATS software used by internal job recruiters and external executive search firms.
Suppose your resume makes it to a junior-level human in human resources. In that case, they spend only 7.4 seconds scanning the left side to draw an initial, intuitive conclusion based on the headline, company names, job titles, duration dates, and use of a simple layout and font.
If your resume progresses to the executive hiring manager (your potential boss). In that case, it needs to immediately demonstrate the skills, accomplishments, collaboration, and leadership abilities that are an excellent fit for the job requirements.
Often, the candidate with a better resume will be hired over the applicant with better skills and experience because the candidate was able to convey their abilities and quantifiable achievements in a clearer, more concise, relevant resume and LinkedIn profile.
A cover letter (delivered via paper, email, text, or uploaded) detailing highly relevant expertise and experience tied to the job description will determine who gets called for an interview.