Corporate Outplacement | Severance & Employment Services | Resume and LinkedIn Writers
Klaxos transitions employee mindset from anxiety about job cuts, layoffs, furloughs, dismissals, or reductions-in-force (RIF) to optimism about future opportunities.
Klaxos transitions employee mindset from anxiety about job cuts, layoffs, furloughs, dismissals, or reductions-in-force (RIF) to optimism about future opportunities.
Is your organization announcing job cuts, layoffs, furloughs, or reductions-in-force (RIF)?
Executives researched say their past outplacement company was a misuse of money and time because:
Outdated transition services only groom the person to interview for their last job, not the next one.
Freelance, entry-level writers cannot relate to experienced executives.
They have no recognized processes to connect executives to potential employers and executive search firms.
They require job seekers to lead the effort via listening to templated videos that can be easily found on YouTube for free.
Klaxos delivers the opposite of the above. Unlike other executive outplacement services that offer career transition services through templates, webinars, and videos, Klaxos gives a custom, personal experience with compassion and optimism provided by a caring and knowledgeable human.
Numerous companies have retained Klaxos to swiftly help transitioning executives and professionals find new jobs.
We have helped large Fortune 500 companies and small businesses provide employment services as the core element of their severance package.
Career discovery consultation
Resume writing for all functions (professional thru C-level)
LinkedIn profile writing and installation
Cover letter writing
Resume distribution to job recruiters
LinkedIn network building
Job search and interview training
Career advancing e-guides and tools
Your workforce can begin their transition immediately with our career outplacement resume writing services. Within one week, they can be interviewing for new positions with a new professionally written resume, LinkedIn profile, and cover letter that follows SHRM best practices. We are among the best outplacement services based in Washington DC, Northern Virginia, and Baltimore.
We will help outgoing associates switch to a new career by communicating their unique job duties, skills, and accomplishments.
We can reduce your liability and severance costs.
Learn more about the details of our resume, LinkedIn, and job search services.
Contact us today for a free price quote tailored to your needs.
Klaxos is trusted by these brands: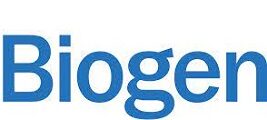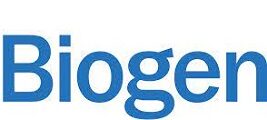 Our Writing Process
1 Optional Free Q&A Call
Most clients start by selecting a service. If you have questions not covered in our FAQ, we can learn more about your background, goals, and questions via a phone or video call.
2 Document Submission
After selecting a writing (non-DIY) service, a receipt will automatically be emailed to you with instructions on uploading your old resume, job descriptions, webpages, or other information you want us to review. If you do not have an old resume, it's not a problem. Providing rough but comprehensive information at this stage will help the future steps go faster. Then schedule the phone or video skills and goals interview with your writer via our calendar webpage.
3 Writer Match
We match you with a writer who knows your function, industry, and level.
4 Skills & Goals Interview
We lead an ~60-minute phone or video interview with you to review the information you submitted. We will define your career story and personal value proposition by uncovering your skills, accomplishments, goals, and what makes you unique. We will develop a plan to solve work history gaps and other challenges.
5 Research, Writing, & Delivery
Our internal team researches and writes for a few days. You will receive your custom resume or LinkedIn profile tailored to your goals within 3 to 4 business days. Revisions, if needed, will be delivered within two business days.
6 Cover Letter, LinkedIn Installation, Recruiter Connect
If you purchase services such as a cover letter, LinkedIn profile, or recruiter connect, we will begin working on them after completing your resume. 98% of our clients prefer us to install their new profile (if purchased) within their LinkedIn account. Alternatively, we can email you the profile in Microsoft Word for you to self-install.
Steve Degenaro
Sales, Siemens When I wanted to move to a new position, I knew it was time to refresh my resume and LinkedIn online brand. Klaxos was an easy and professional way to get it done. I gave my information, and the team did the rest. I didn't even have anything to edit. - 4/02/2022
Maurice Haughton
Homeland Security My hiring at TikTok was a direct result of Klaxos work. They were recommended by a co-worker and i saw all the positive client feedback and results from recruiters. They wrote a top-notch resume and LinkedIn profile that described my skills, experience, and accomplishments in a way I never could put... read moreMy hiring at TikTok was a direct result of Klaxos work. They were recommended by a co-worker and i saw all the positive client feedback and results from recruiters. They wrote a top-notch resume and LinkedIn profile that described my skills, experience, and accomplishments in a way I never could put to paper. Thanks! read less - 6/20/2022
Mike Murphy
I was both amazed and impressed with the prompt and flexible service I received while setting up a professional Linkedin account. The team asked for feedback and responded in a professional manner. - 11/04/2020