Is your resume and LinkedIn not taking your career to the next level?
Is your resume not making it past ATS filtering technology?
How will recruiters find you among 830M LinkedIn profiles when searching for talent?
Do you struggle to write about your career?
Career Toolkit™ Resume and LinkedIn Samples, Templates, Guides, & Tools. Do (Write) It Yourself
Write your resume or LinkedIn quickly with our $19 resume, LinkedIn profile, and cover letter templates, sourcing ideas from our 3,000 resumes or LinkedIn profiles created by the experts at Klaxos for real professionals.
Our LinkedIn Library (see video below) is a searchable collection of thousands of the best professional profiles and resumes.
Each example reflects the best practices recommended by the Society for Human Resource Management (SHRM).
Ensure your resume layout matches what recruiters want by using our proven templates for all career levels.
Avoid the trial and error of other free templates by using our proven templates and guides that follow job recruiter guidelines.
Customizable for every level, function, and industry.
Our $19 Career Toolkit™ is everything you need to advance your career using the tools our certified, expert writers use to write top-rated, interview-delivering resumes and profiles.
Search our LinkedIn Library and download resumes and Linkedin examples for every level, function, and industry.
Buy Our Career Toolkit™ to Gain Access to These Powerful Tools: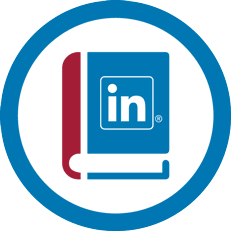 LinkedIn® Library
Search and download thousands of great resumes and LinkedIn® profiles, all written by the Klaxos team.
Resume/LinkedIn Word Templates
Microsoft Word templates to write your own professional resume, early-career resume, student resume, cover letter, and LinkedIn profile.
E-Guides & Tools
Concise guides enable you to write an impactful job scope, accomplishments, and summary text using action verbs. Leverage multiple tools for successful job search, interviewing, and salary negotiation.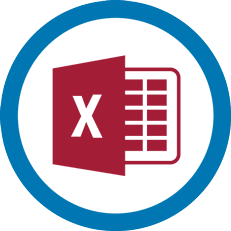 Top LinkedIn Skills List
Download a spreadsheet of 1,000+ of the most popular hard and soft skills recruiters are searching for on LinkedIn. Add the relevant skills to your profile and resume.
Infographics
Illustrated guides on how to create a resume and LinkedIn profile that increase visibility. Advice on how to beat applicant tracking software by avoiding these mistakes. Great interviewing tips.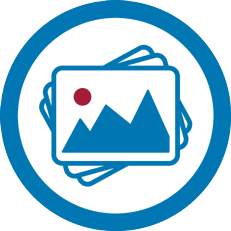 Background Images
Pick from hundreds of background/wallpaper images sized for LinkedIn personal profiles.
Steve Degenaro
Sales, Siemens When I wanted to move to a new position, I knew it was time to refresh my resume and LinkedIn online brand. Klaxos was an easy and professional way to get it done. I gave my information, and the team did the rest. I didn't even have anything to edit. - 4/02/2022
Maurice Haughton
My hiring at TikTok was a direct result of Klaxos work. They were recommended by a co-worker and i saw all the positive client feedback and results from recruiters. They wrote a top-notch resume and LinkedIn profile that described my skills, experience, and accomplishments in a way I never could put... read moreMy hiring at TikTok was a direct result of Klaxos work. They were recommended by a co-worker and i saw all the positive client feedback and results from recruiters. They wrote a top-notch resume and LinkedIn profile that described my skills, experience, and accomplishments in a way I never could put to paper. Thanks! read less - 6/20/2022
Mike Murphy
I was both amazed and impressed with the prompt and flexible service I received while setting up a professional Linkedin account. The team asked for feedback and responded in a professional manner. - 11/04/2020