We know what works with job recruiters.
We invented resume and LinkedIn optimization.
We are the leading provider of resume and LinkedIn writing and optimization services that enable job searchers and salespeople to increase interviews, sales leads, and elevate their personal brand.
Since 2009 we have helped 5,000+ professionals in 50+ occupations and 30+ countries leverage the power of an executive resume, the LinkedIn professional network, and job search counseling.
We write resumes that can score better with algorithms in resume Applicant Tracking Systems and LinkedIn Recruiter software that reject most job applicants.
Our certified, in-house writers have guided thousands of job searchers to transform their skills and accomplishments into an impactful career story.
We have a combined 100 years of human resources, executive management, health care, technology, writing, marketing, communications, and education experience at industry-leading brands.
Why we created Klaxos
Christian launched Klaxos in 2009 to help solve the frustration he saw colleagues endure executing job searches where their high-level skills, experiences, and accomplishments went unnoticed by job recruiters. He wanted to help people escape the metaphorical "black hole" of job hunting. The place where resumes enter, but never leave, because the applicant tracking software (ATS) blocked them from moving forward, leaving candidates without an interview or an explanation. In 2009, LinkedIn had become the top sourcing tool used by recruiters searching for job candidates. Just as organizations strive to have their business website rank on page one of Google, professionals need to have their resume/CV rank at the top of LinkedIn, Google, and ATS search results.
Christian recognized the impact website search engine optimization (SEO) could have when applied to LinkedIn profiles and resumes that are scanned and parsed by applicant tracking software. Unlike other top resume services that outsource writing to low quality, overseas freelancers, he created and continues to lead a boutique, internal team of five certified writers that collaborate daily to help clients achieve their career goals. After helping 5,000+ clients land jobs at their target organization and 400+ five-star reviews, he feels satisfied that his team is making an impact.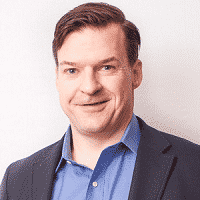 Christian is the founder and president of Klaxos. He launched Klaxos in 2009 when he recognized the impact LinkedIn would have on B2B social selling, digital professional networking, job recruiting, and resume optimization. Organizations such as Biogen, Visa, Bloomberg, Gartner, FujiFilm, and top universities have retained him to increase their business performance through LinkedIn. He and his team have advised numerous professionals in large and small enterprise organizations, from c-level executives to mid-career managers. He has presented as a keynote speaker at sales training, industry seminars, universities, trade associations, corporate meetings, and nonprofit events. He has deep experience in LinkedIn, websites, social media marketing, and career optimization. LinkedIn and Korn Ferry have sought his counsel on professional digital networking. Prior to working full-time at Klaxos, he led business units with teams of 20+ researching strategy and implementing P&L, sales, marketing, product, communications, media, and government relations. He has been employed at the National Association of Manufacturers, AOL, Kraft-Heinz, Pepsi, Coors, Choice Hotels, Bank of New York Mellon, Aetna, and Sodexo. Christian studied strategic management at Harvard and earned an MBA in marketing from the University of Pittsburgh. He achieved a Webby award for website design and is an author for the Huffington Post, Korn Ferry recruiters, LinkedIn, and has been interviewed on ABC television.

Carolyn has 18 years of experience in writing, recruiting, and communications. She has written resumes and LinkedIn profiles for over 200 diverse industry verticals such as technology, finance, health care, pharmaceutical, legal, media, sales, manufacturing, military, consumer products, and nonprofit. Prior to joining us, she was employed at Wells Fargo leading human resources, recruiting, and interviewing. Prior to that, she spent seven years as the director of communications, public relations, and external media at UPMC hospital in Pittsburgh. Carolyn holds a bachelor's degree in technical writing.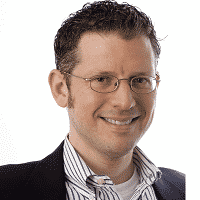 Karl has comprehensive experience writing technology, public relations, media, marketing, communications, and all other functional resumes and LinkedIn profiles. He is an expert in all areas of search engine optimization and LinkedIn professional networking services and has written more than 1,000 professional resumes and Linkedin profiles. As a Certified Professional Resume Writer, Karl has created profiles for clients in more than 30 countries, from Australia to the United Kingdom. He holds a bachelor's degree in writing from the University of Pittsburgh and a master's degree in business administration (MBA) from the University of Maryland.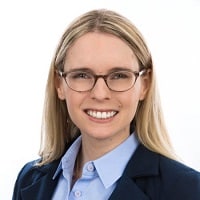 Susan leverages her 16 years of business experience in health care technology, electronic medical records, clinical systems, medical devices, and project management to write impactful resumes and Linkedin profiles. She has extensive public and private sector health technology experience, including supporting Veterans Affairs (VA), Department of Defense (DoD), and Health and Human Services (HHS). She started her career at Epic EMR and Booz Allen before joining our team. Susan is passionate about crafting standout resumes and profiles, turning vision into action, and action into results. She attended Dickinson College, where she earned a bachelor's degree in International Business.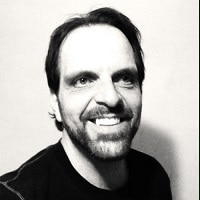 Nick Nick has 25+ years of technical expertise with a focus on websites, SEO, content, social media, and design. Nick leverages his talents to help people achieve their career goals using a comprehensive inbound digital marketing strategy combining social media, digital public relations, search engine optimization for a personal brand, and most importantly – real human insight, innovation, and instincts. He is a Certified Google Partner. He has a bachelor's degree in communications science from Indiana University.

The Klaxos brand name is inspired by the Klaxon, a horn that combines electronics and mechanics to make a loud, recognizable noise alerting people of critical information. Similarly, Klaxos combines digital technology and human intelligence to enable organizational and personal brands to make intelligent, relevant digital noise that overwhelms competitive clatter. We are a leading provider of LinkedIn writing, resume writing and social selling training services that increase visibility for job searchers, salespeople and organizations.
"Since having my resume and linkedin updated I have had an increase in job interviews. They did an amazing job fixing my Linkedin profile and resume."