"LinkedIn is the leading channel for B2B social sales engagement. Gartner retained Klaxos to build Gartner's presence and teach social selling. Their deep knowledge of LinkedIn would be an asset to any organization looking to increase demand generation in professional social media."
LinkedIn Social Selling, Marketing and Sales Training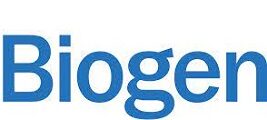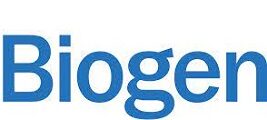 Successful salespeople know that relationships drive social selling. LinkedIn members number more than 450 million professionals. That's over two-thirds of the 600 million professionals on the planet. This represents the largest group anywhere of influential, affluent, and educated people — ready to buy. We guide professionals on how to employ the knowledge graph to generate inbound sales leads to their LinkedIn profile and website. We provide LinkedIn sales training to teams and consult to small business owners on how to use business social media. Just as organizations strive to have their website rank on page one of Google, professionals need to have their products, services, unique skills, and expertise rank well in search results through an optimized LinkedIn profile or business page. We have been retained by corporate clients such as Bloomberg, Visa, Gartner, FujiFilm, American Marketing Association, Sodexo, trade associations, health care nonprofits, and several major universities.
♦ Social Selling Training & Workshops

♦ 

Sales Meeting Presentations
♦ LinkedIn Advertising

♦ LinkedIn Lead Generation
♦ Advertising on LinkedIn
♦ LinkedIn Keynote Speaker

Social Selling with LinkedIn
We can train your sales team to transform relationships and insights into sales success. Social selling is defined as finding the right people, connecting through relationships, and engaging with insights. It is transforming the traditional selling process including sales lead generation, sales prospecting, cold calling, and having a professional profile that encourages decision-makers to contact your team. We show you how to create, attract, and engage with your prospects so you increase the top of the sales funnel.
► Attract inbound sales with an SEO-optimized, professional profile for each member of your sales team.
► Convert the profiles of ALL your employees into dynamic webpages with images, videos, and your value proposition.
► Discover and connect with decision-makers in your industry BEFORE they launch the RFP.
► Leverage under-utilized marketing content to be re-purposed on LinkedIn profiles and status updates.
Profile Optimization For Sales Professionals
LinkedIn is a leading driver of B2B lead/demand generation. We are the leading writers of LinkedIn profiles for sales leads who can increase your visibility in LinkedIn and Google search results. If you are engaged in B2B selling it is critical that your online profile ranks well when people are searching for your products and services. It is also important that your accomplishments and experience are displayed in a clear and concise manner that presents you as an industry expert. If you are in sales, business development or leading a small business, an optimized profile can attract leads for your product or service. Specifically, legal and financial services can benefit from an optimized profile, as the service is increasingly used as a B2B search engine. Even if you simply want to improve your personal brand, we can help you look great when your colleagues connect with you online. See our profile examples.
Company Page and Showcase Page Optimization
We are the top-rated LinkedIn company page writers. More than 3 million companies leverage their LinkedIn Company Page to generate sales leads, promote products and services, and build relationships. Showcase pages are where you can catch the eye of prospective customers by featuring thought leadership content, including links to your latest white papers, eBooks, case studies, and webinars. By delivering valuable content, you'll foster engagement and help your message spread faster. We create company pages that include keyword-optimized text, compelling images, product information, and contact information for your sales team. 
Marketing Training and Implementation
LinkedIn offers a tremendous opportunity for marketers, whether you are focused on building your brand or generating leads. You can target your messages and interactions to the right audience, publish content that connects with that audience, and extend engagement both on and off the network. We show you how integrating company pages, status updates, sponsored updates, display advertising and InMail can boost your sales leads. We explain how the search algorithm works so you can ensure your team can leverage these tools for maximum effectiveness. We analyze your current marketing strategy and offer ideas for improvement. We explain Influencers, Pulse and how to access the open publishing platform.
LinkedIn Advertising
By combining mass reach with accurate targeting, we can guide your effective use of advertising.
► Engage your target from among the most affluent, influential and educated B2B professionals.
► Increase awareness, credibility and impact through the power of your organization's social network.
► Drive traffic and leads to your website.
Display Advertising
Reach a professional audience in an arena where they actively seek advice and recommendations from brands and companies. Leverage the unique depth of member profile information to target by sector, job function, seniority, location and more — a targeted approach that drives engagement, relevance and response.
Sponsored Updates – Publish articles, product information, white papers, images, videos, presentations and infographics with robust targeting functionality. A great way to raise awareness and drive quality leads with detailed performance tracking in 20 languages across 200 countries.
Sponsored InMail – We teach you how to use sponsored InMail, to reach high-value, targeted prospects with attention-grabbing messages that speak directly to their interests. You can designate recipients by geography, job role, group membership, company size and other criteria for high visibility that cuts through the clutter.

LinkedIn Sales Meetings, Workshops, Seminars, Training
We have led a variety of groups on how to increase sales leads, interact with prospects, publish content, social media etiquette and profile design that extends the reach of the organization brand.
► Customized for your specific needs.
► Any size group – large or small.
► Audience engagement through a fun atmosphere.
► Participants are excited to use their new skills.