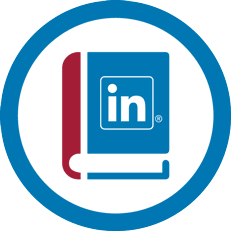 Write It Yourself LinkedIn & Resume Library
Sales Leads Package: Phone Consult, LinkedIn Profile & Company Page
Gold Module: Consult, Resume Distribution,
LinkedIn Network Builder, Support
Resume Distribution to Job Recruiters
LinkedIn Network/Connection Builder
Phone Consultation Service
Add a New Position to Existing Resume and/or LinkedIn (Past Clients Only)
Early Career Silver: Up to 7 Years or Less of Experience: Resume, Profile, Letter
Resume Distribution to Private Equity and Venture Capital VC firms
Contact us for a custom price quote for the following services:
We have led impactful LinkedIn-related sales meeting presentations, trade shows, keynote speaking, and social selling workshops.
We have managed LinkedIn advertising, content marketing, and lead generation projects. Learn more about the details of our LinkedIn social selling and marketing services.
We have been retained by Visa, Gartner, Bloomberg, FujiFilm, Computer Associates, Mortgage Bankers Association, American Marketing Association, trade associations, nonprofits, several major universities, and numerous small businesses.