San Francisco's Best Professional Resume & LinkedIn Profile Writers
As the top-rated resume and LinkedIn writing service in the San Francisco Bay area, we understand job recruiters use LinkedIn as their primary search tool to find government, technology, and other business professionals. The San Francisco Chronicle jobs section was the only place you needed to search in the past. Nowadays, LinkedIn's professional network is a leading resource for job postings of all levels. It reveals over 100,000 senior-level job vacancies in the bay area. One of the benefits of LinkedIn is determining how you may be associated with hiring executives or job recruiters at companies you are focused on for employment and the ability to send emails directly to them from within the platform.
Since 2009, our in-house, top-rated team has written thousands of the best San Francisco area resumes and profiles that increase the visibility of skills, experience, and education. We know what works with job recruiters. We are a top-rated resume and LinkedIn writing service on Yelp, Google, and the Better Business Bureau. Our professional writers will polish the presentation of your skills and accomplishments. We create profiles with in-demand, relevant words that increase your visibility. The process of advancing your career is a long road. You need to update your skills and accomplishments. We are located at 115 Sansome Street, San Francisco, CA, 94104, in the financial district, just a few blocks along the Embarcadero from the Ferry Building. Please contact us via email or call us at 415-906-5186.
Resume layout job recruiters expect to see:
Format: use reverse-chronological work experience resume format. List your most recent job at the top.
Fonts: use narrow width fonts like Calibri or another sans-serf font like Arial
Heading font-size: 11 or 12-point size
Body text font-size: 10.5 is the standard resume font size, but 10 or 11 are acceptable.
Line spacing: prefer .5 between experiences, but 0 is acceptable.
Resume margins: .5 or .75 inches all around.
Dates: include year and month 01/202-07/2023.
File type: submitting a resume in Microsoft Word is acceptable. A PDF is not required.
Resume critical parts and sections:
Header: Your contact information.
Headline: One line that summarizes your skills and presumed new job goals
Biography: 5-8 sentence summary of your abilities and accomplishments.
Skills: add your skills that match the jobs you seek in common industry terminology.
Work Experience: your job scope and quantifiable achievements.
Education: degrees, certifications, and certificates.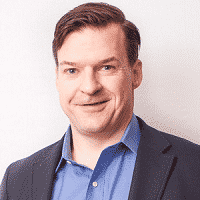 Christian is the founder and president of Klaxos. He launched Klaxos in 2009 when he recognized the impact LinkedIn would have on B2B social selling, digital professional networking, job recruiting, and resume optimization.
 Learn more about me, our process and top-rated results here.