New York City's Top-Rated Professional Resume & LinkedIn Profile Writers
As New York's top-rated executive resume and profile writing service, we know job recruiters use LinkedIn as their principal tool to post vacancies and search for business professionals in the New York City metropolitan area. Even executive recruiters filling C-level positions use professional digital networking to find and engage with passive candidates. The LinkedIn digital network is the preferred source of premium jobs, publishing ~100,000 job vacancies in the New York City area. The career networking website can see how you are connected to the hiring manager and department executive at your target organization. Then you can connect with and message them, all within the platform. This plan requires a hard-skill optimized profile and professional resume that improves your visibility in LinkedIn and Google search algorithms.
Regardless of whether you live in Manhattan, Bronx, Queens, Brooklyn, Staten Island, Long Island, or Newark, New Jersey, to apply for jobs or have visibility with recruiters, you need a keyword-optimized digital profile and professional resume that highlights your job scope, accomplishments, and skills. Since 2009, our in-house, top-rated team has written thousands of the best-performing New York City NYC area resumes and profiles that increase the visibility of abilities, experience, and education. We know what works with job recruiters. The path to becoming an executive is a long journey. We can write your career story every step of the way. Grab a coffee at your favorite bodega to get energized about your future career possibilities, then let's start collaborating. We are located in Manhattan's Time-Life building at 1271 6th Avenue, New York, NY 10020. Please email us by clicking here or call us at 646.491.6949.
Resume layout job recruiters expect to see:
Format: use reverse-chronological work experience resume format. List your most recent job at the top.
Fonts: use narrow width fonts like Calibri or another sans-serf font like Arial
Heading font-size: 11 or 12-point size
Body text font-size: 10.5 is the standard resume font size, but 10 or 11 are acceptable.
Line spacing: prefer .5 between experiences, but 0 is acceptable.
Resume margins: .5 or .75 inches all around.
Dates: include year and month 01/202-07/2023.
File type: submitting a resume in Microsoft Word is acceptable. A PDF is not required.
Resume critical parts and sections:
Header: Your contact information.
Headline: One line that summarizes your skills and presumed new job goals
Biography: 5-8 sentence summary of your abilities and accomplishments.
Skills: add your skills that match the jobs you seek in common industry terminology.
Work Experience: your job scope and quantifiable achievements.
Education: degrees, certifications, and certificates.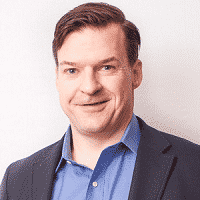 Christian is the founder and president of Klaxos. He launched Klaxos in 2009 when he recognized the impact LinkedIn would have on B2B social selling, digital professional networking, job recruiting, and resume optimization.
 Learn more about me, our process and top-rated results here.