Miami-Lauderdale's Best Professional Resume & LinkedIn Profile Writers

As South Florida's top-rated resume and LinkedIn writing service, we can help you take a permanent vacation from your dead-end job. In the past, the Miami Herald and Lauderdale Sun-Sentinel job classifieds were the primary way to start your job search. Job recruiters now use LinkedIn as their central job board to post vacancies and search for business professionals. The LinkedIn digital network has become the best job board listing 100,000+ career vacancies. One of the advantages of business social media is the capability to understand how you are digitally related to the hiring manager at the organization. This method requires a keyword-optimized professional resume and profile that improves visibility in LinkedIn and Google search algorithms. Since 2009, we have helped many South Florida professionals and executives.
It does not matter what part of Florida you reside in – Miami, Fort Myers, Tampa, Orlando, Fort Lauderdale, West Palm, Boca Raton, Daytona, Jupiter, Jacksonville, or anywhere in the Sunshine State — you need a premium resume, online profile and cover letter if you are going to complete a successful job search. Navigating career currents to achieve career success has many riptides and hurricanes, but we can help chart a smooth course. Since 2009, our in-house, top-rated team has written thousands of the best-performing resumes and profiles that can increase the visibility of abilities, experience, and education. We know what works with job recruiters. We're located at 2301 Wilton Drive, Wilton Manors, Fort Lauderdale, FL 33305. Please email us or call us at 954-900-6844.
Resume layout job recruiters expect to see:
Format: use reverse-chronological work experience resume format. List your most recent job at the top.
Fonts: use narrow width fonts like Calibri or another sans-serf font like Arial
Heading font-size: 11 or 12-point size
Body text font-size: 10.5 is the standard resume font size, but 10 or 11 are acceptable.
Line spacing: prefer .5 between experiences, but 0 is acceptable.
Resume margins: .5 or .75 inches all around.
Dates: include year and month 01/202-07/2023.
File type: submitting a resume in Microsoft Word is acceptable. A PDF is not required.
Resume critical parts and sections:
Header: Your contact information.
Headline: One line that summarizes your skills and presumed new job goals
Biography: 5-8 sentence summary of your abilities and accomplishments.
Skills: add your skills that match the jobs you seek in common industry terminology.
Work Experience: your job scope and quantifiable achievements.
Education: degrees, certifications, and certificates.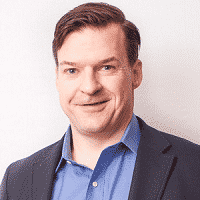 Christian is the founder and president of Klaxos. He launched Klaxos in 2009 when he recognized the impact LinkedIn would have on B2B social selling, digital professional networking, job recruiting, and resume optimization.
 Learn more about me, our process and top-rated results here.