♦ We have written resumes and profiles for hundreds of executives from Apple, Oracle, IBM, Hewlett Packard, Adobe, Dell, Gartner, KPMG, Deloitte, PwC, Proctor & Gamble, Sony, Capital One, HSBC, Citi, Johnson & Johnson, Abbott and all branches of the military.
♦ Expertise on the latest advances in resumes, LinkedIn profiles, pages, groups, advertising and marketing.
♦ We are LinkedIn consultants to individuals, corporations, organizations, nonprofits and associations.
♦ We have a combined 100 years of writing, recruiting, marketing and communications experience.
♦ Our professional writers are local, not outsourced overseas to low quality resume mills.

Since 2009 we have been helping professionals in 30+ countries and 200+ industries harness the power of a quality resume and the LinkedIn professional network for a job search, personal branding, empowering sales teams, generating sales leads or growing their business. LinkedIn has become the top sourcing tool used by recruiters searching for job candidates. Just as organizations strive to have their business website rank on page one of Google, professionals need to have their online resume rank at the top of LinkedIn and Google search results. We started in the Washington, D.C. area and have grown to have offices all over the United States including Boston, Chicago, Los Angeles, Manhattan, Palo Alto, San Francisco, Pittsburgh and Ft Lauderdale. However, we service resume, profile and sales consulting customers from ALL parts of the United States and ALL countries.
On June 8, 2018 the name of our business changed from LinkedIn Profile and Resume Writing Service to Klaxos. The Klaxos brand is inspired by the Klaxon, a horn that combines electronics and mechanics to make a loud, recognizable noise alerting people of critical information. Similarly, Klaxos combines digital technology and human intelligence to enable organizational and personal brands to make intelligent, relevant digital noise that overwhelms competitive clatter. We are a leading provider of LinkedIn writing, resume writing and social selling training services that increase visibility for job searchers, salespeople and organizations.
We Know What Works With Job Recruiters. Our Expert Writers Transform Your Career Story.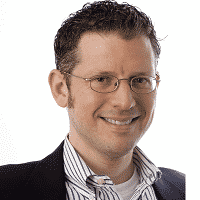 Karl has comprehensive experience writing for in technology, public relations, media, marketing, communications and, of course, writing resumes and optimizing LinkedIn profiles. He is an expert in all areas of search engine optimization and LinkedIn professional networking services, and recently completed his 400th professional profile. Karl has created profiles for clients in more than 30 countries, from Australia to the United Kingdom. He supervises work and leads client care. He holds a bachelor's degree in writing from the University of Pittsburgh and a master's degree in business administration (MBA) from the University of Maryland.

Carolyn has 14 years of experience in writing, recruiting and communications. She has written more than 300 resumes and LinkedIn profiles for over 200 diverse segments such as legal, media, sales, manufacturing, military, finance and nonprofit. Prior to joining us, she was employed at a large San Francisco-based bank leading human resources, recruiting and interviewing. Prior to that, she spent seven years as the Director of Communications, Public Relations and External Media at a large hospital in Pittsburgh. Carol holds a degree in writing and she created our slogan "SEO for your professional brand."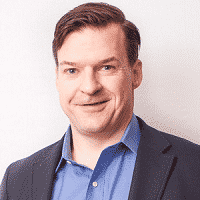 Christian has been a passionate advocate of the power of LinkedIn since 2005. Organizations such as Visa, Bloomberg, Gartner, FujiFilm and top universities have retained him to increase their business performance through LinkedIn. He has coached and advised numerous executives from large enterprise organizations. He has led teams responsible for sales, marketing, product, communications, media and government relations at AOL, Heinz, Pepsi, Coors, Aetna and Sodexo. He has deep experience in LinkedIn, websites, social media marketing and email campaigns. He has presented at sales events, industry seminars, universities and corporate and nonprofit events. Christian holds an MBA in marketing from the University of Pittsburgh. He has earned a Webby award for website design and is a regular author for the Huffington Post.

Lindsay has many years of experience writing resumes and LinkedIn profiles. She has 10 years of experience working within the information technology, big data, cloud, application development and digital education industries. In addition, she has designed and executed marketing and communications campaigns for social media. She has advised business executives from a diverse set of industries. She holds a bachelor's and master's degree from the University of Georgia.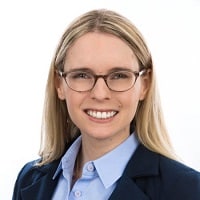 Susan has 12 years of experience in business writing, resumes and LinkedIn. She has expertise in the business side of medical records, medical devices, pharmaceuticals and general healthcare. She has extensive public and private sector health technology experience, including supporting federal electronic health records (EHR) and health information exchange (HIE), strategic planning for the Department of Veterans Affairs (VA), Department of Defense (DoD), and Department of Health and Human Services (HHS). She resides in Raleigh-Durham, North Carolina. She attended Dickinson College where she earned a bachelor's degree in international business.