LinkedIn Company Page Writing & Installation

"Recruiting hospitality talent demands a strong presence on LinkedIn. We leverage the power of our employees' digital voices using our LinkedIn company page as the hub. Klaxos did a great job writing our company and employees' profiles and training us on how to use the platform to increase revenue." -Steve, CEO
Lead professional networking conversations that matter.
Understand, engage and grow your target audience.
Klaxos pioneered LinkedIn company/business page writing and optimization services in 2009 and continue to be the top-ranked, leaders.
We write and install company pages that can improve company visibility in LinkedIn and Google search results.
An SEO optimized LinkedIn company profile may drive more sales leads than expensive websites.
increased customer education and engagement with more job applicants by using the company and employee branded profiles that highlight products, services, and career openings.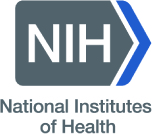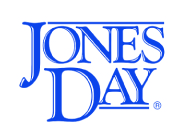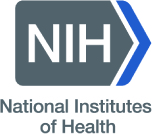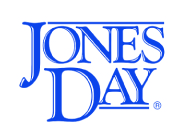 Our Top-Rated LinkedIn Company Page Writing Service Includes:
| | | |
| --- | --- | --- |
| Company Name SEO Optimized | Written and installed by an in-house team who know your industry. | Optimized to increase visibility in Google and LinkedIn. |
| Overview is written to reflect your products/services. | Company product, service details and call-to-action. | 20 keywords that reflect your products/services. |
| Background image and logo installed that you provide. | Website links, contact info, and location added. | One update posted. |
| Showcase sub-pages text added (optional). | Showcase sub-pages image added (optional). | Proofread: grammar, spelling, tenses, readability. |
| Algorithms: keywords, fonts & formatting. | 2-4 day delivery. | Free revisions. |
LinkedIn Company Page Examples
How To Create A LinkedIn Business Profile That Generates Sales Leads
Create several cover designs to reflect each of your services, issues or events, just like your website homepage.
Create image banners that display the strength of your team and business.
Do not allow the Services and Product areas to be empty — write something. You wouldn't leave your website homepage black.
Ask your customers for recommendations. Share them on your company website.
Ensure updates tell the reader something important, relevant and previously unknown. That is how your news can go viral.
Publish updates that stimulate your customers to learn more, not about how cool your organization is.
Include images in every post. Photos are what draw people to dig deeper. "A picture is worth a thousand words."
Ask your staff to like and share posts with their colleagues. This will help increase the number of people following your business.
Post in a time manner consistent with the size of your organization, but at least once per week.
Monitor analytics, comments and demographics in the free data package provided.
Try a marketing tactic, like adding a poll, sponsored updates, or a targeted advertising campaign towards members who will be receptive to your product, services or cause.
Post jobs to your company page and share them with relevant followers or contacts in your network. We have seen organizations save thousands of dollars on recruitment costs.
Sales Solutions e-Book
Your business page is a way to drive strong connections with the organizations
and executives you want to sell to. Uncover more sales leads. Connect via relevant data insights. Make more emotional based sales that connect on an inner level. Download the 2019 LinkedIn social selling e-book. The new report includes best practices directly from executives at leading professional networking services and other top digital brands. Key highlights available in the Ebook:
How business social media can create bigger and better deal flow
Utilize team selling and buying
How to choose the correct topics to discuss with sales prospects
How salespeople can build a professional social selling plan using their personal profile