Hundreds of 5-Star Resume & LinkedIn Writing Reviews
Since 2009, our clients have been saying great things about our work. Learn more by scrolling down. Additionally, read Google resume writing reviews, LinkedIn reviews, and examples webpages. We earned an A+ Better Business Bureau rating.
Niki Weber
I needed to refresh my resume after 12 or so years without updates. I didn't even know where to begin. I interviewed a bunch of different resume writing services and landed on Klaxos. I can't say enough...
read more
- 12/08/2022
Mandrit Bineri
Great resume and LinkedIn writing. They helped me get more interviews. I highly recommend them as among the best writers. They go the extra mile
- 5/02/2021
Margo Abbatemarco
I highly recommend these executive resume writers. They have excellent communication and were able to make an immediate impact with an impressive turnaround time. They write a professional resume, cover & LinkedIn profile. Their industry knowledge is...
read more
- 11/22/2020
Sean Smith
If you're stuck with your resume, looking to pivot your career or need guidance on how to create a cohesive resume narrative, this team is fantastic. They are responsive, professional and creative. Keep in mind this is...
read more
- 8/05/2020
Jaclyn O'Day
I didn't know how to write about my career accomplishments and skills in a way that incorporated my job search goals. Not to worry as they had me covered. The team did a great job writing my...
read more
- 7/25/2020
Dart Fischer
I was initially referred by a family friend that had used the services and had purely awesome results. The process was simple, they were professional, and asked me the right questions to shape my final product in...
read more
- 6/23/2020
Renato Perez
They offer very professional service. They pointed out the weaknesses of my CV and offered an incentive package to work with them which is extremely beneficial. I recommend everyone to work with them. They understand recruiting, algorithms,...
read more
- 4/08/2020
Kyle Benz
The process was easy and the end result was exceptional. They have vast experience and understanding of all industries and are able to translate your work history into a product that stands out beyond everyone else's.
- 3/30/2020
Nick Waddell
Karl and Carolyn were great...both in the quality of their work and their quick turnaround. The one thing that I felt was a key advantage of their services versus others was the 'holistic;' approach they took to...
read more
- 3/06/2020
Michael Amay
I recently had my resume updated and I couldn't be happier with the final product. I highly recommend their services.
- 2/22/2020
Brian Rupp
Great team to work with!!! Was able to take a diverse 25-year career and pull out the significant highlights to be competitive in this digital screening age. Great products and information!!! Their expertise is assisting me with...
read more
- 1/07/2020
Chris Lynch
Your writing of my resume and LinkedIn profile helped me secure a new senior management sales role at PayPal. Thank you for your hard work, it made a difference.
- 6/01/2019
Charles Kim
Hired Klaxos for resume writing and worked with Carolyn. I am really impressed with the results. Clear, concise, highlighting most important points. I wish I had found them sooner. Definitely recommend their services! Will for sure use...
read more
- 5/24/2019
Nelly Velazquez
5 Stars for Karl and Carolyn I would highly recommend them. They were exceptional, the recommendations and changes made by Carolyn were spot on. I had a difficult employment history to convey on paper, and she did...
read more
- 5/10/2019
Chesley Wiseman
They understood my industry which helped a lot. I feel my writer must be among the best resume writing service in Washington DC. She thought of ways to highlight my accomplishments that I had not even thought...
read more
- 3/27/2019
Karine Prophete
Awesome experience! I got my dream job one month after working with Klaxos and his team. Very attentive to the details and extremely professional. If you are looking for a great resume to help you in finding...
read more
- 3/17/2019
Tanya Bryant
Outstanding! I received quality work in an expeditious timeframe. Highly recommend.
- 2/01/2019
A.J. Peretz
An amazing concept and service team. Had I known their service engine optimization writing would make such an impact I would have gotten around sooner. My writer was attentive smart super responsible and knowledgeable in my industry...
read more
- 11/15/2018
Udai Diddige
They have a lot of experience in technology which made the process a lot easier. My writer phrased keywords to match the exact manner LinkedIn preloads them into their website. I have read that will help increase...
read more
- 11/13/2018
David Mckenzie
The Klaxos team were great to work with and did outstanding jobs on both my resume and my Linkedin profile.
- 10/01/2018
Amanda Reilly
This is the best professional resume writing service ever! The team at Klaxos does a thorough job "interviewing you" and crafting a compelling resume and career story and then updating my LinkedIn profile, so all my marketing...
read more
- 9/21/2018
Shaun Peiffer
3rd time using Karl and his team. I am executive management at an aerospace company. I would highly recommend giving them a try. You will not be disappointed!
- 6/29/2018
Andrew Meehan
I only wanted a certified professional resume writer, so these guys made the short list immediately. My writer impressed me with their comprehensive understanding of resume design, keyword optimization, LinkedIn search algorithm, job search techniques and the...
read more
- 6/18/2018
Sheila Willard
LinkedIn Profile and Resume Service did a great job working with me on my LI profile. A very positive experience. Prior to working with them I was rather casual (and sloppy) about my LI presence....
read more
- 5/24/2018
Jeff Jordan
I work in tech sales for a large corporation. I purchased the mid-career package because I needed a resume and cover letter to apply on websites and via email as well as the LinkedIn profile to increase...
read more
- 5/21/2018
Terri Robinson
I received amazing service from the team at LinkedIn Profile! They went above and beyond my expectations. I am pleased with the results of my LinkedIn Profile, cover letter, and resume. I recommend them highly!
- 5/21/2018
Bransby Whitton
After talking with the team and its leadership I feel confident they have a detailed understanding of what works with job recruiters. Their deep industry knowledge can aid business professionals at all levels. I believe your professional...
read more
- 4/06/2018
Ben Pearl
Very knowledgeable on internet communications. Gets to the essence of what will move the needle in a hurry!
- 4/05/2018
Brittney Carter
The difference between my old resume/Linkedin profile and new is like night and day. I picked this service because they are certified resume writers and install the profile, not just sending me a Word document. Also, based...
read more
- 4/03/2018
Penelope W.
I bought the resume package and worked with Carolyn. She helped write my career story which is tough for me to put into words. I was impressed with her comprehensive understanding of LinkedIn, resumes and writing skills....
read more
- 12/18/2017
Blake Miller
They did a wonderful job with my resume. Found my dream job within three months. I also had a lot more phone interviews once I used the resume they created for me. It makes a difference!
- 12/12/2017
Robert Reiss
great team, great service, great timing, highly recommended!
- 12/11/2017
Sean Oslin
This is the real deal. An actual human being, who knows what she is doing, revised and improved my resume, LinkedIn profile and cover letter. She was fast, professional and easy to work with. I have received...
read more
- 12/10/2017
Larry Wolter
Christian provided a quick and positive response to a request for assistance. I'm excited to discover whether his prior suggestions on improving my resume will result in me quickly finding my next opportunity.
- 11/14/2017
Scott Melissa
My team was tremendous. The writers are at the top of the industry. Every component was top level. This is a "must have" resource regardless of professional level. The service put time and confidence back into my...
read more
- 8/17/2017
Renee C.
The professionals I worked with are excellent writers who are familiar with the government contracting and lobbying industries. They asked excellent questions during our initial conversation and were able to take what I provided and turn it...
read more
- 8/06/2017
Vivian Leslie
I have a great resume and Linkedin profile. It's hard to know what works with job recruiters, but these guys have the "secret sauce". I was ready for a change but didn't know how to write the...
read more
- 7/27/2017
Agatha Aramayo
Wonderful and speedy service! All it took was filling out the online form with my employment info and what I would like to achieve from my resume and two days later I got my new and improved...
read more
- 7/25/2017
Tim F.
I had Brittany write my resume, as it'd been several years since it'd been updated and was in need of some re-tooling. I found Brittany to be very responsive, professional and timely with her deliverables and delivering...
read more
- 7/19/2017
Kristin P.
Although I work in journalism and digital media I get "writers block" when I try to put my career story into words. The writers do a great job helping me transform a list of tasks into accomplishments...
read more
- 7/16/2017
Jacquelyn Rocco
I am very happy with the resume and Linkedin profile Karl developed. Even better I received positive feedback from job recruiters! I liked how they help move my accomplishments to the front of my resume bullets. Adding...
read more
- 7/08/2017
Christina Skinnell
Efficient, professional and accurate!! I highly recommend LinkedIn Profile and Resume Writing Services!
- 7/07/2017
Jennifer Pugh
Being in the technology industry I struggle to write about my career accomplishments. My writer helped create a professional resume and LinkedIn profile that I can be proud of. After their work, I have received a significant...
read more
- 7/07/2017
Naomi Kaloudis
I had an excellent experience with Karl. I am in the process of changing careers, and he provided keen insight into making a successful transition. He impressed me with his skills at transferring my academic experience into...
read more
- 3/18/2017
Jennifer Broersma-Neujahr
Karl and his team are masters at working with you to get good results. Coming from a highly specialized industry, I felt that my assigned writer really worked with me to understand skills that were specific to...
read more
- 2/17/2017
Margaret Katz
After many years at my current job, I needed a change. I felt really out of the loop on technology...especially social media. My kids kept telling me to get on LinkedIn but I wasn't sure what to...
read more
- 12/27/2016
Logan Weinstein
The writers did a great job with my resume and LinkedIn profile. They understood my finance and tech industry. Fast turnaround. Quality results!
- 12/14/2016
Sarah Hamilton
I didn't know how to write my career story in the language recruiters are looking for. My writer did a great job helping me highlight my accomplishments in order to create a new resume and LinkedIn profile....
read more
- 9/12/2016
Scott Kahle
My writer impressed me with their comprehensive understanding of LinkedIn, resumes, job search techniques, and writing skills. Their insights and counsel would be valuable to any individual who needs a resume or profile that will stand out.​
- 9/07/2016
Leslie Torbett
I highly recommend this company! The person that was assigned to me was well versed in my industry and extremely fast in their delivery. They worked closely with me until the finished product was ready...
read more
- 9/07/2016
Valerie Edwards
The writer assigned to my project took the time to understand my needs. They wrote an executive biography, Linkedin personal profile, and Linkedin company page customized to my profession. I was impressed with their deep understanding of...
read more
- 7/26/2016
Diana Rowe
At first I was hesitant to hire someone else to write/edit my personal LinkedIn profile but it has proven to be a GREAT decision. I contacted the company and they gave me a quick form to fill...
read more
- 1/27/2016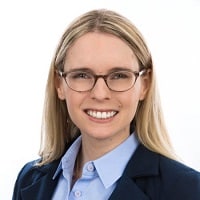 Susan
Very happy with my new resume and LinkedIn profile. My writer was very good and understood my industry (IT) so she could help me figure out better ways of saying what I was trying to say.
- 1/23/2016
Hannah Cheadle
This service offers professional, highly knowledgeable writers and customer service! Industry knowledge was on point, and solid recommendations and insights. Terrific experience!
- 12/06/2015
Adam Aloi
LinkedIn profile writers have done a great job, on multiple occasions, writing business profiles and company pages for my digital clients. Their staff has expertise in multiple industries. Their use of targeted keyword placement has made a...
read more
- 12/06/2015
Blake W.
I had been at my technology job for a long time and needed a new career path. My writer knew my industry and provided a fast turnaround within 3 days. I only needed one round of revisions...
read more
- 8/28/2015
Karen Lui
Good value, fast service, responsive team, helpful for my career and business goals, powerful LinkedIn SEO
- 5/07/2014