Best LinkedIn Profile & Resume Examples From Our Global 5,000+ Clients
Information Technology Examples
Amazon Web Services AWS – Cloud Computing

"This team had a direct impact in me obtaining a new job at Amazon Web Services. They wrote a new resume and profile (and installed it) with the latest technology keywords such as AWS, cloud, virtualization, machine learning and IoT. I will continue to recommend them to my colleagues."
Marvell Semiconductor – Memory Chip Technology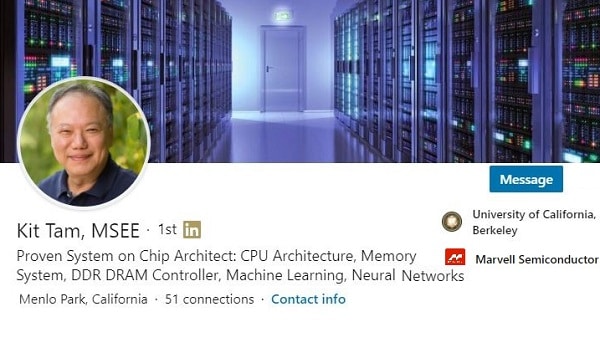 "I keep sending you business. Keep going. People love what you do. Karl and the team are extremely smart, competent professionals that are knowledgeable about the technology industry, resumes and how to profit from LinkedIn. He's a great motivator. This team will be successful at whatever they set out to do."
Banking, Credit Card, Finance, Accounting, FP&A, CFO Examples
Citizens, Capital One Bank – Credit Card Products

"I had a great experience with my writer. She was well versed in the terminology of banking and finance and delivered a near perfect resume on the first draft. After one round of edits, she installed my optimized profile. She was responsive and helpful, and the entire process took only a few emails and less than a week."
Heinz – CFO, Finance & Accounting

"As the numbers guy, it's hard to translate my career into words. The team created a resume that emphasized my quantifiable accomplishments, not just a list of tasks. Their optimization and installation of my profile significantly increased views from financial executive recruiters. They helped me land my current role. I recommend their services."
Aetna – Chief Medical Officer, Health Utilization

"Loved this LinkedIn service. I had been avoiding LinkedIn for years; it seemed like I had to learn a platform, then get all my resume info put in–who had the time to do all that? I got by on the shabby minimum: name, email and a job title, then got too busy. The Klaxos team had me up in less than a week with a great profile that I can be proud of and they are happy to answer my questions. This service is definitely worth it for anyone who needs to get that jump-start."
Massachusetts Hospital – Health Care Quality Metrics

"They nailed my project on the first draft. I only had two edits. It was worth every penny to use industry professionals to write my story. I like how their format makes it easy for me to customize it for additional situations. In the past, I went the cheap-o route with other services and got nothing of value. My work looked terrific! Thank you so much"
Pharmaceutical, Biotechnology Research & Development Examples
Sanofi – Pharmacy, Medical Devices

"I have seen a noticeable increase in the quantity of views of my profile. As an executive in the pharmaceutical industry, it is critical for me to have a profile that captures the essence of "my story". My writer created my new profile with efficiency and professionalism. The first draft exceeded my expectations and required little revision. I recommend them to anyone in need of a resume or profile."
Amgen – Biotechnology, Clinical Research
"Wow. What a difference. My new profile helped me attract connections for my biotech startup. My writer had a let's-get-it-done attitude, delivering a great profile quickly. I endorse this service to anyone looking to make an impact in their career."
Communications, Media/Public Relations Examples
White House, CNN – Communications, Public Relations

"According to LinkedIn analytics my appearances in search results has improved a lot since I used your service. Thanks for all your help with this project. I'm feeling like things are moving to a very good place. I will definitely recommend you to my colleagues."
ABC, CBS, Vanguard – News Reporter, Media Affairs Agency

"I found these service through the certified professional resume writer website, so this team made the final list right away. My writer impressed me with their comprehensive understanding of resume design, keyword optimization, LinkedIn search algorithm, job search techniques and the way they tailored my target job into my resume."
Viacom – Digital Media Advertising Sales

"My resume and LinkedIn look amazing and more importantly my rank on recruiters' searches has increased about tenfold. It is all right there in the analytics. Thank you for all your hard work, I will keep sending my colleagues your way. Great concept."
ESPN – Chief Revenue Officer, Programmatic Advertising #AdTech
"Christian continues to impress me with his strong understanding of LinkedIn, digital media and marketing. His insights would be valuable to any individual or organization looking to increase the ROI of their investments in marketing and sales. For over 5 years, I have repeatedly sought his counsel on demand generation innovation."
Chief Executive Officer, Managing Director Examples
Cybersecurity – CEO
"Sales leads and traffic to our website has increased a lot since they keyword optimized my profile and our LinkedIn company page. I thought Linkedin was only for job searchers. I did not realize the huge impact it can have on B2B demand generation. These guys will leverage LinkedIn to drive revenue for your business. Use them! A no brainer!"
Management Consulting Samples
Deloitte – Human Resource Consulting

"I was intimidated about tackling such an esoteric topic like LinkedIn optimization. Who knew someone was an expert at it? I had a great experience. I cannot say enough about their professionalism, attention to detail, exceptional writing skills, and timely service. I highly recommend Lindsay, Karl and the team."
McKinsey, Booz Allen – Consultant, Product Marketing
"I researched a lot of profile writing options. My discussions with Karl were far and away the most insightful on LinkedIn. They designed and installed a great profile for me that is the envy of my colleagues. You are in good hands if you choose Karl and the team for a digital personal brand upgrade."
Supply Chain, Logistics, Procurement Samples
Apple – Procurement, Supply Chain

"The work my writer completed gave my networking a significant boost. I struggle to write about my career accomplishments and they helped bring it to life. My LinkedIn profile looks great. Thank you for the quick turnaround, the great ideas and the attention to detail. It was fun to work with such an innovative team."
Maersk – Logistics, Supply Chain
"They exceeded expectations, which is rare these days. I was shocked that my writer knew so much about logistics, but she said she had been writing profiles for over a decade. Since my career is in a complex industry, I was lucky to find a team that was intelligent enough to understand my jargon. The process was simple, fast turnaround and only required one revision."
Government Affairs/Relations Examples
U.S. Senate – Government Affairs

"My writer did a great job with my executive biography and my LinkedIn. So good in fact, I plan to hire them to optimize the profiles for my external facing staff. It helps that Klaxos has Capitol Hill experience. The National Journal research ranks LinkedIn as the most important and trusted source of social media news in Washington DC. I agree!"
Trade Association – Government Relations

"It was difficult to find a writer who understands the esoteric world of trade associations and government affairs for LinkedIn profile writing. But these guys know issue advocacy and political careers, so they were able to add a lot of industry details that really made me shine. I was pleased with the service – very prompt in replying and keeping the process moving along. Thanks very much."
Energy, Mechanical, Mining Engineering Examples
BP – Energy/Power Generation

"Your resume and profile writing helped me land my position at BP. Thank you so much, I am happy with the outcome. Translating my skills and accomplishments into career documentation does not come naturally. You guys made it easy. I am suggesting your service to my friends."
Specialized Bicycles – Mechanical Engineering
"Your work directly enabled my landing a great new job. The job recruiter gave my resume and profile compliments, so that's a good sign. LOL. The response rate to my applications increased a lot. Thanks so much for all your help. It was a lot easier than I expected."
Legal Counsel, Attorney, In-House & Law Firm Samples
RE/MAX – Residential Real Estate Sales

"Professional social media is a critical tool for real estate agents to connect with specific segments of the market. An optimized profile can make a significant impact in sales and recruiting. My writer was responsive, detail oriented and had experience with my industry. If you're looking for digital lead generation for real estate, this is the service for you."
CBRE – Commercial Real Estate Development
"They did an excellent job converting my background and information into a new profile and resume. That coupled with a change in privacy settings resulted in a substantial increase in people who viewed me. She was also able to rewrite and condense my resume into two concise pages that dealt specifically with my accomplishments. I am very pleased with the overall results from her hard work."
Military to Civilian Transition LinkedIn Examples
Air Force, Lockheed – Aviation, Cybersecurity

"Karl, Carolyn and the team did an amazing job of capturing my key experiences and accomplishments in the military as I transition to defense contracting in a way that reflects current industry skills. They distilled volumes of text to create a resume and LinkedIn profile that far exceeded my expectations. It was the best money I have spent capturing my professional qualifications and I was impressed with how quickly they delivered the service. I will be using them in the future for LinkedIn profiles for my staff."
Marines – Military Civilian Transition
"In the 2 years since you wrote and installed my LinkedIn and resume I have received numerous hits on my LinkedIn profile that led to several interviews and solid offers from reputable companies. Recently, I accepted a position that enables me to travel the world, meeting with senior government and corporate leadership to conduct Market Analysis and Business Intelligence. There is no doubt that your services helped me become more visible and attractive to prospective employers. It was well worth the money spent."
Nonprofit Charity Science Environment Profile Examples
Community Development, Fundraising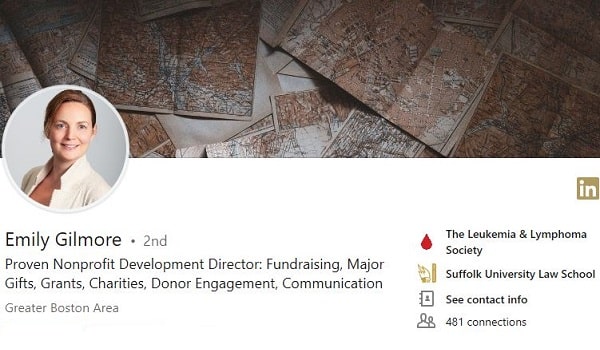 "After I used your services, I received 6 job interviews and 3 job offers. This was in comparison to 1 job interview prior. I have recommended your services to multiple people and I hope they will take my advice. I now have an incredible job and today is my first day! Thank you again for all your help, I was very skeptical and cautious to spend the money. It was worth every penny and I am so thankful for your assistance, I know I was not the easiest to work with. :)"
LinkedIn Profile Examples of College, University Students
Education LinkedIn Profile Examples
K-12 Education – Teacher, Curriculum

"I am truly pleased with the result of my cover letter, resume and LinkedIn Profile. She, Karl and their amazing team have done astounding work updating everything. My resume looks fantastic. I'm so excited. I recommend them highly."
McGill University – Higher Education Faculty

"I had an excellent experience with Karl. I am in the process of changing careers, and he provided keen insight into making a successful transition. He impressed me with his skills at transferring my academic experience into a comprehensive resume. Karl was also easy to work with. He always responded to my emails quickly and provided solid suggestions. I recommend this service to anyone looking for a resume, cover letter, and profile that look professional and stand out."
If you want to see LinkedIn profile or executive/professional resume examples for another industry or function, contact us.
With the average job tenure only a few years, today's job searcher needs to create and promote their personal brand. It's critical to have a digital resume optimized with targeted, relevant text and images at the top of the hiring managers' search results. Combine the increase in visibility of your skills with a large professional LinkedIn social network, and you have a virtual career engine running for you 24/7/365. Job searching is outdated. Savvy career planners know that you attract new jobs, sales leads and consulting opportunities by getting noticed through a keyword-friendly digital portfolio of your career accomplishments. If you are not branding yourself, human resource managers now view your skills as "out of touch" – not good in a competitive employment arena.
Most people don't know that LinkedIn profile optimization can increase their prominence in Google and LinkedIn search results. Think of your digital profile as a website. You have heard of website search engine optimization; LinkedIn SEO is the same concept for personal branding. Dress for digital success in the online career world that is the LinkedIn social network. The key to a great professional profile is our team of writers who have decades of business experience, allowing us to infuse the optimal skills and keywords into your profile. The LinkedIn profile examples above are a testament to our skills at writing for even the most complex careers in engineering, information technology, law, medical, military, banking or those early in their career.